Overview of breast lumps
Tirohanga whānui ki ngā repe ū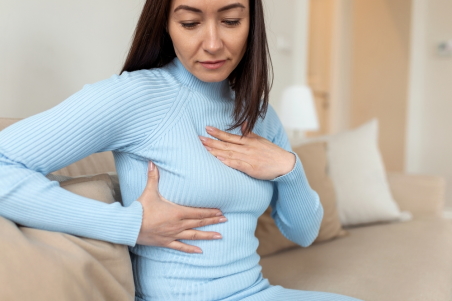 Breast lumps have many different causes, and most breast lumps aren't cancer.
The most common causes of benign (non-cancerous) breast lumps include:
normal breast changes
fibroadenoma (lumps of fibrous or glandular tissue)
breast cysts (a harmless sac filled with fluid)
fat necrosis (a lump that forms when fatty tissue is damaged)
lipoma (a lump made of body fat).
But breast cancer can also cause a breast lump. If you find a lump in your breast, you should see your general practice team as soon as possible.
Men can get breast cancer too and should also have any new lump checked as soon as possible.
Diagnosing breast lumps
To help decide whether the lump needs further investigation, your general practice team will ask you some of the following questions:
How long has the lump been there?
Have you had any pain in your breast?
Have you had any discharge from your nipple?
When was your last period (if you still have periods)?
Have you been taking any hormone medication, such as the contraceptive pill or hormone replacement therapy?
Have you had breast lumps before?
Is there any history of breast disease in your family?
Your general practice team will also check the lump by examining your breasts, and decide whether you need further tests, such as an ultrasound or mammogram.
If you have further tests, they'll help show whether the lump is breast cancer or a non-cancerous lump and help your general practice team decide if you need any further investigation or treatment.

HealthInfo recommends the following pages
On the next page: Causes of breast lumps
Written by HealthInfo clinical advisers. Last reviewed July 2022.
Sources
Review key: HIBRL-129242