Installing handrails and support rails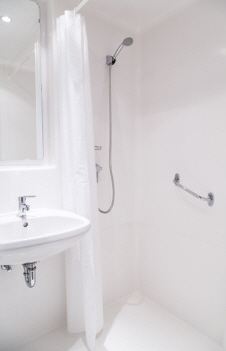 Rails around the home can help you stay independent. They can also help you take part in everyday activities. Rails can make you safer and more confident by reducing your risk of falls.
To achieve this, the rails must be correctly installed and positioned. You can find information about how to install rails in the links below.
For help installing a rail, contact one of the tradespeople recommended by Enable New Zealand or suppliers listed by Age Concern.

HealthInfo recommends the following pages
Written by Professional Leader, Occupational Therapy, Older Persons Health and Rehabilitation (OPH&R), Canterbury DHB. Adapted by HealthInfo clinical advisers. Page created March 2016. Last updated December 2018.
Review key: HIDAH-120231