Zero fees for under-14s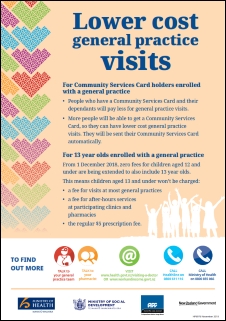 Children under 14:
aren't charged a fee for visits at most general practices
have access to zero fee after-hours care.
Children must be enrolled with a general practice to be eligible for zero fee visits with a doctor or nurse.
For more information see Zero fees for under-14s.
Written by HealthInfo clinical advisers. Last reviewed June 2021.
Review key: HIGPS-132164