Practice nurses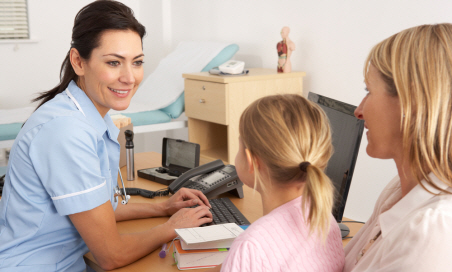 Practice nurses are registered nurses who work in your general practice or health centre. They work in your community to plan nursing care, deliver treatment, and provide you and your family or whānau with health education.
What qualifications do they have?
All practice nurses need to be registered with the Nursing Council of New Zealand.
What do practice nurses do?
Practice nurses work within a healthcare team that includes doctors, physiotherapists, pharmacists, counsellors, and midwives.
Typical responsibilities include:
assessing health conditions
treating injuries
giving immunisations to adults and children
providing health check-ups
giving travel advice

providing wound care
providing sexual health and contraception, including cervical smears
liaising with other health professionals on your behalf.
A practice nurse may often be your first port of call for seeking healthcare. They will help you to find your way through the health system and help you decide which health professional or service you need to access.
What does it cost to see a practice nurse?
There is often a charge to see a practice nurse, but financial assistance may be available to help you cover these costs. If this information isn't publicly available in your general practice or health centre, ask at the reception for a list of practice nurse charges and details of any available financial assistance.
Written by HealthInfo clinical advisers. Page created August 2016.
Review key: HIPRN-296213