Reducing my risk of angina
You are more likely to get angina or have a heart attack if you:
have existing heart problems
have a close family member (mother, father, sibling) who has had heart disease at an early age
have diabetes
are a smoker or ex-smoker
have high blood cholesterol or high blood pressure
are overweight or obese
do not exercise
are of Maori, Pacific, or Indian descent.
What can I do to reduce my risk?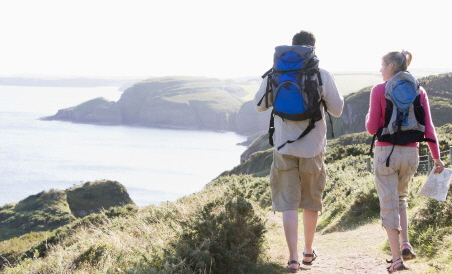 Use the online Heart Forecast tool to find out your "heart age" and risk of having heart problems.
Maintain a healthy lifestyle, for example, by:
You may need medicines to help manage your heart health. Even so, it is still very important to manage your lifestyle to reduce your risk. Read the Heart Foundation's booklet on Taking control of your lifestyle to keep your heart healthy.
Testing (screening) for heart disease
It's important to have regular check-ups with your GP. Men should start having regular heart checks from around the age of 45, and women should start having them from 55. If you have one of the risk factors listed above, or if you are of Maori, Pacific, or Indian descent you should start having them 10 years earlier (at age 35 for men, 45 for women). Women are not immune to heart disease – it is the biggest killer of women in New Zealand.
There are several tests for heart disease. Talk to your GP about what tests you need – they will refer you to a heart specialist if they think you need further tests.
You may choose to see a private heart specialist (cardiologist). You can find a private heart specialist by searching on Healthpages or Healthpoint.
On the next page: More information about angina

HealthInfo recommends the following pages
Written by HealthInfo clinical advisers. Endorsed by Cardiology GP liaison, Canterbury DHB, August 2016.
Sources
Review key: HIANG-25275