Living with angina
What can I do?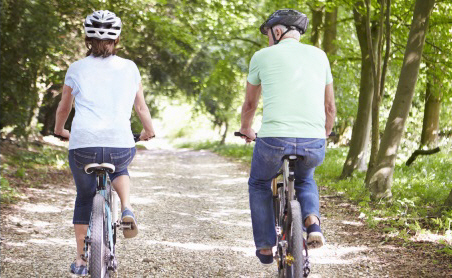 Have regular check-ups with your GP. You may be able to make some of these lifestyle changes to stay healthy.
Make sure you take all your medications as prescribed
If you have had a heart attack, complete your cardiac rehabilitation programme.
If you have angina, know your angina action plan.
You can also learn more about
And you can find your local heart support group in this online directory.
Who can help?
Several people and organisations may be involved in caring for you, your family member, or your friend. You can contact some yourself, while for others you will need to be referred by your GP.
GP
If you need to find a GP, you can search on this map.
Cardiac companions
This volunteer support and activity group is available for people who have already completed a cardiac rehabilitation programme. Phone (03) 366‑2112.
Sport Canterbury Green Prescription Team
Green Prescription is a programme that helps you get more activity into your day-to-day- life. You can refer yourself using this form.
Christchurch Cardiac Rehabilitation Team
This team provides information, support, and activity for people recovering from treatment for angina, heart attack, or heart surgery. It is based at Christchurch Hospital. Phone (03) 364‑1093 for further details about the service.
Christchurch Hospital Cardiology Department
The Christchurch Hospital Cardiology Department sees people with serious heart problems who are referred by their GPs. It also provides tests for heart problems. If you need an ECG or exercise ECG your doctor may refer you to this department as an outpatient.
Private heart specialists
Find a private heart specialist/cardiologist using:
On the next page: Treating angina
Written by HealthInfo clinical advisers. Endorsed by Cardiology GP Liaison, Canterbury DHB. Last reviewed May 2018.
Review key: HIANG-25275