Keeping your home warm & dry
Kia mau tonu te whakamahana me te whakamaroke o tōu kāinga
A cold or damp house can affect your health. To help prevent this, you might be able to get significant subsidies for insulation and heating. All homes built or insulated before 2008 would probably benefit from at least a top-up of insulation.
Contact the Community Energy Action (CEA) Charitable Trust by phoning (03) 374‑7222 or 0800‑GETWARM to discuss your options. Even if you don't qualify for subsidies, CEA can help you with insulation, heating, ventilation, curtains and advice.
Insulation assessments and advice over the phone and by email are free. Home visits by a qualified home energy assessor may also be free.
For low-income whānau (families) who are at a higher risk of getting very sick, the Tamaiti Healthy Homes service may also be able to help. They can help you get insulation, ventilation and heating for your home. They can also make sure you get the right Work and Income payments and find alternative accommodation if your home is really unhealthy.
Ask your general practice team if the Tamaiti Healthy Homes service could be right for you. You can also phone 0800-669-957 or fill in a Tamaiti Healthy Homes referral form online.
If you live in a rental property or you're a landlord, you should be aware of the new Healthy Homes Standard. These are standards that have been set by the government to make sure everyone in New Zealand can live in a healthy warm home.
Tips to help you keep your home as warm and dry as possible this winter
Get rid of dampness and stop heat escaping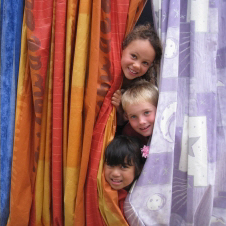 Get good winter curtains
Spread your power bill
Other tips
Rheumatic fever is a serious illness that can be prevented by keeping your home warm and dry, and preventing the spread of germs. The following series of videos from the Ministry of Health give tips to help do this. There are nine short videos, and they will automatically play in sequence.

HealthInfo recommends the following pages
Written by HealthInfo clinical advisers. Last reviewed March 2023.
Sources
Review key: HIKEW-49776